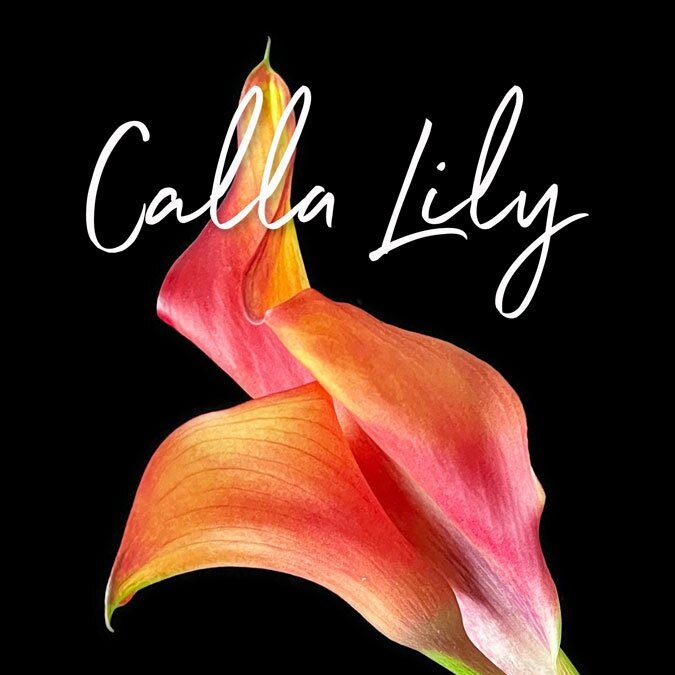 Behind the Bloom: Calla Lily
"The calla lilies are in bloom again." - Katherine Hepburn
Hepburn's famous line in the form Stage Door (1937) continues:
"Such a strange flower, suitable to an occasion. I carried them on my wedding day, and now I place them here in memory of something that has died."
The grace of the traditional white calla lily embraces a contrary symbolism. On one hand, expressing the idea of fertility, it's used as a wedding flower. While on the other, they're often used for funerals, representing death.
These days, cut callas come in many colours besides white, and we use them for every occasion. A summer flower, they stand up to a bit heat without wilting, and can last up to two weeks after harvest. The trick is to recut the stem, the bottom of which can get mushy, every day. Also, keep the water shallow and changed daily. A few inches of clean water will keep the flower hydrated without causing rot.
The calla's contradictions go beyond symbolism. They don't belong to the lily family, Liliaceae, nor are they true callas. The flower isn't the curved petal that attracts the eye; it is the phallic spike (spadix) inside the calla lily. The outer ornamental part is actually a specialized leaf (bract). Who would have guessed?
On an episode of "I Love Lucy", Lucy quotes Hepburn's calla lily line, " the calla lilies are in bloom again". In the scene she's trying to prove her prowess as an actress to Ricky, Ethel and Fred. The gag rests on the fact that Lucille Ball also appeared in Sage Door, but not as the star!
To this florist, the calla is more of a Lucy than a Katherine, with a beguiling beauty that's as carefree as summer.
• Rosie, owner Quince Flowers