This store requires javascript to be enabled for some features to work correctly.
Put lovely on autopilot with Wonderblooms!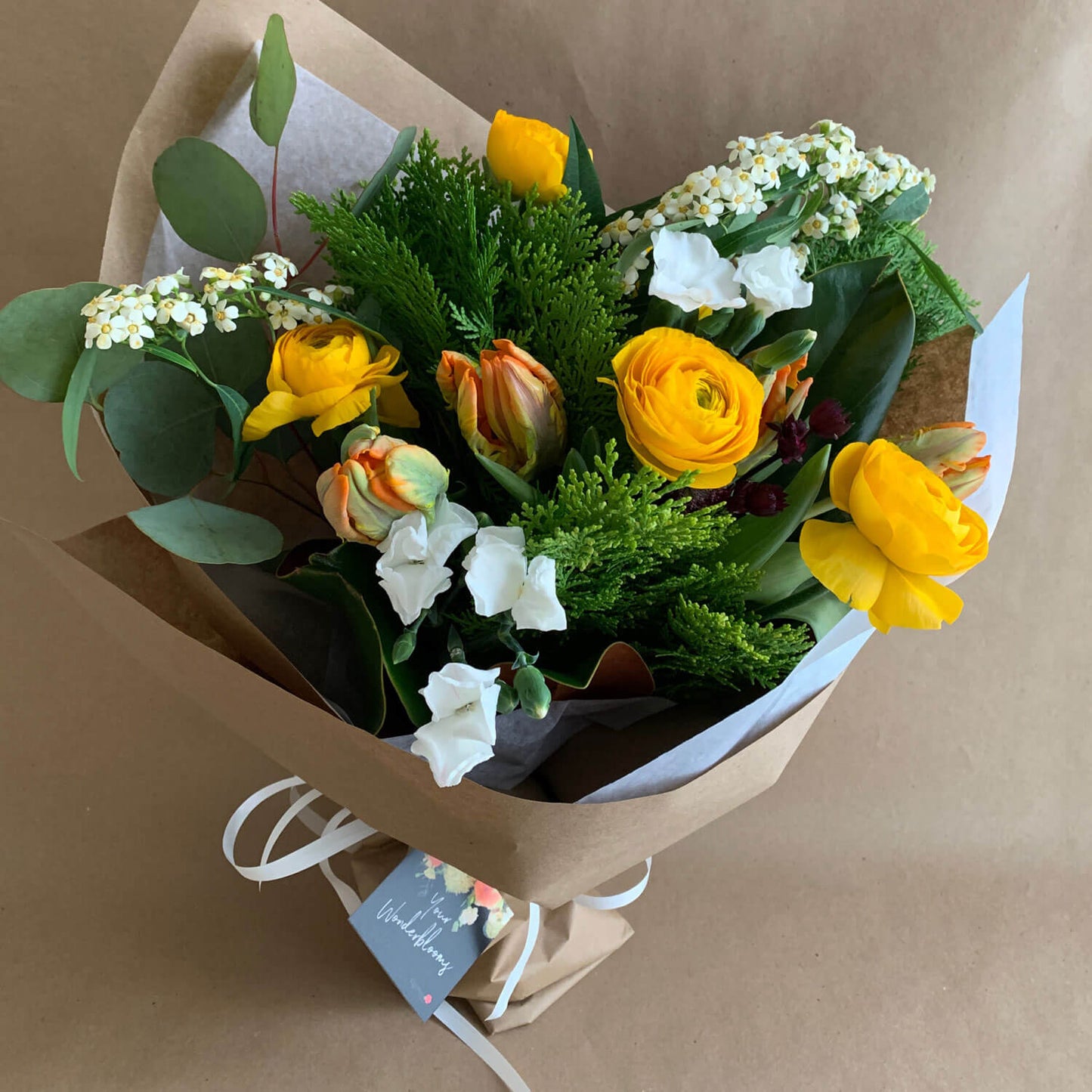 WONDERBLOOMS
Monthly Subscriptions Include:
• Free local Toronto delivery ($10/month for GTA Outer Boroughs)
• For gifts - a card with your personalized message (add a message in the cart)
• 20% more flowers!

Bloom selection & colour stories change with the seasons.

Availability: Start a subscription any month, anywhere within the GTA, deliveries are usually on the first Friday of every month.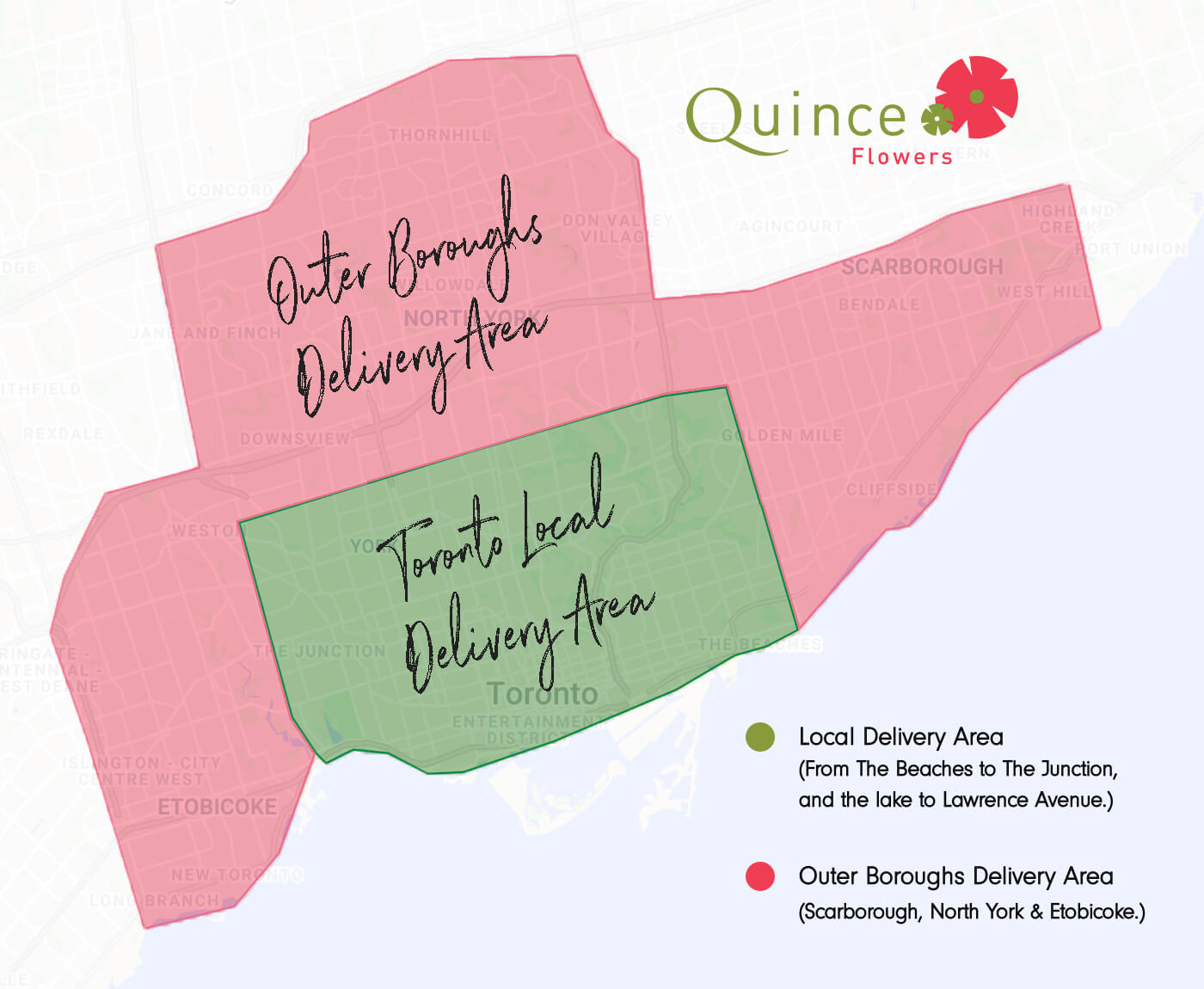 We offer FREE local Toronto delivery for subscriptions!
If your address is outside of the GREEN marked area on the map there is a surcharge of $10/month. If you are not sure where you fall on our map just ask! Call 416.594.1414 or email info@quinceflowers.com

You will be prompted at checkout to choose your delivery rate!
We'll check-in with email reminders...
To make sure the recipient is home for delivery! The best thing is the flowers show up without you having to think about it! This is the gift that keeps on giving!