This store requires javascript to be enabled for some features to work correctly.
For the budding community of "plant people" in our midst!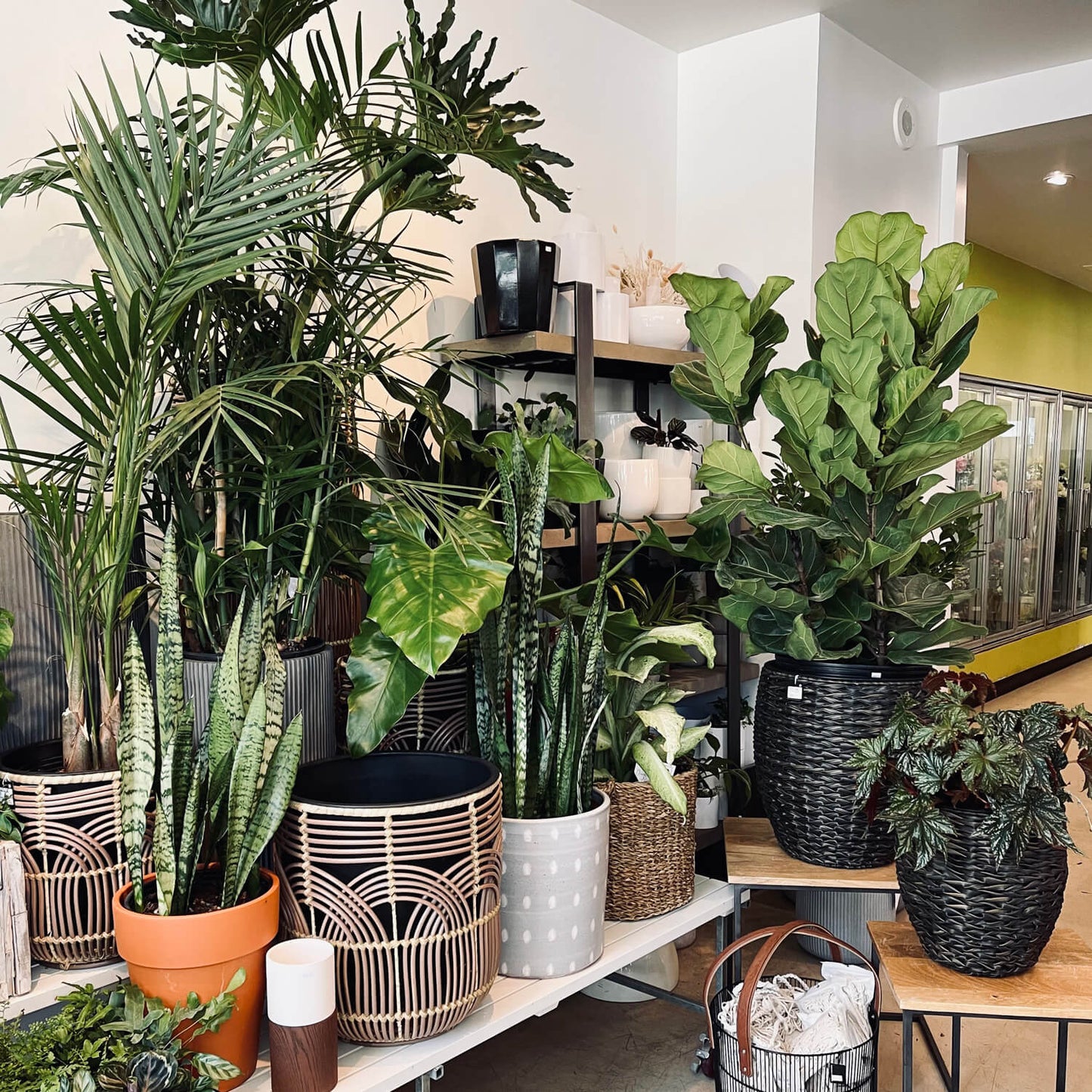 MARVELEAVES
Monthly Subscriptions Include:
• Free local Toronto delivery ($10/month for GTA Outer Boroughs)
• For gifts - a card with your personalized message (add a message in the cart)
• A phone consultation for the recipient

Plant selection changes with the seasons!

Availability: Start a subscription any month, anywhere within the GTA, deliveries are usually on the first Friday of every month.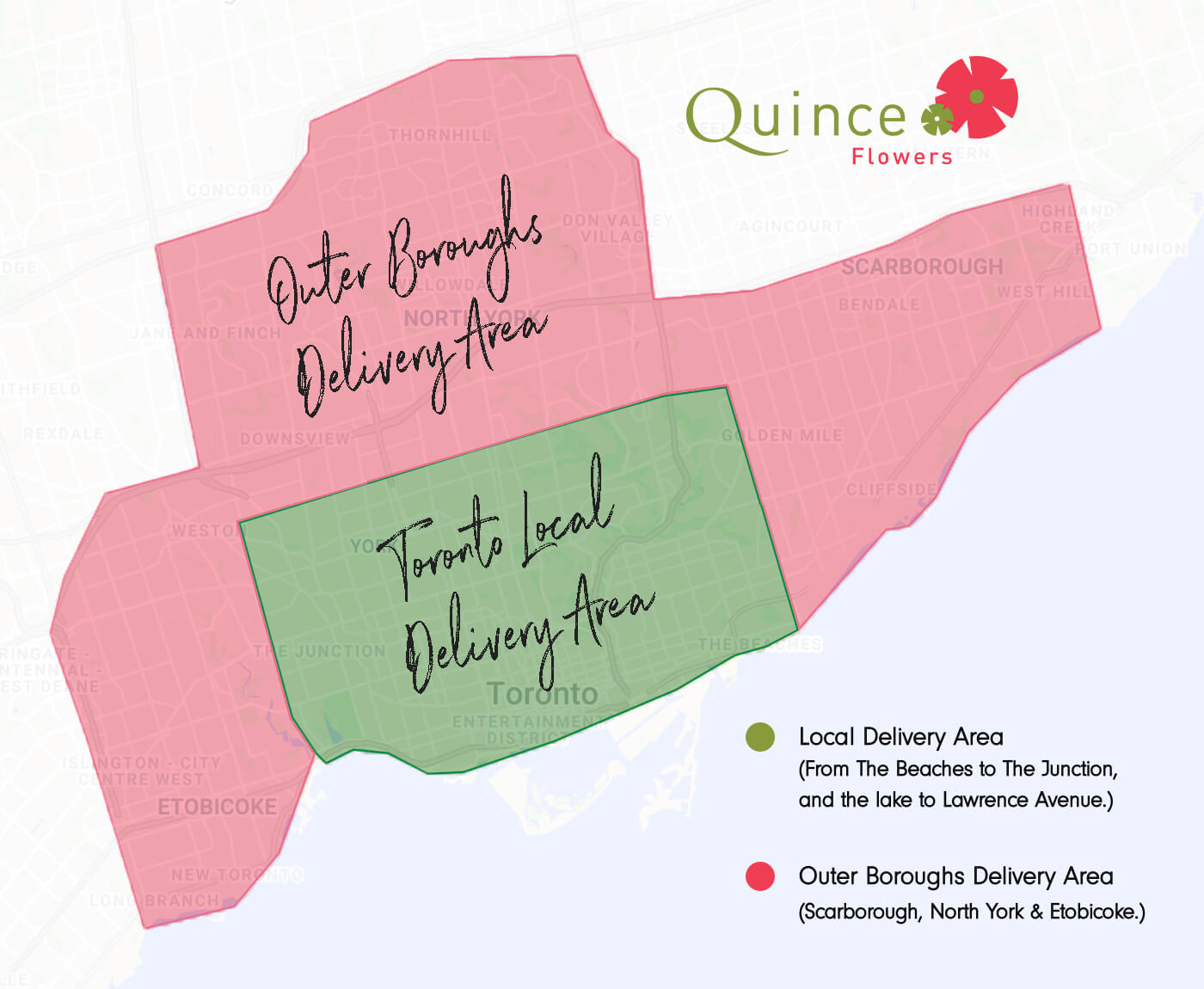 We offer FREE local Toronto delivery for subscriptions!
If your address is outside of the GREEN marked area on the map there is a surcharge of $10/month. If you are not sure where you fall on our map just ask! Call 416.594.1414 or email info@quinceflowers.com

You will be prompted at checkout to choose your delivery rate!
We choose pairings of coveted plants and neutral containers...
To suit any plant loving subscriber! Each plant arrives beautifully wrapped with care instructions. And if you needed any more incentive, the 12 month package gives you an additional 15% saving!