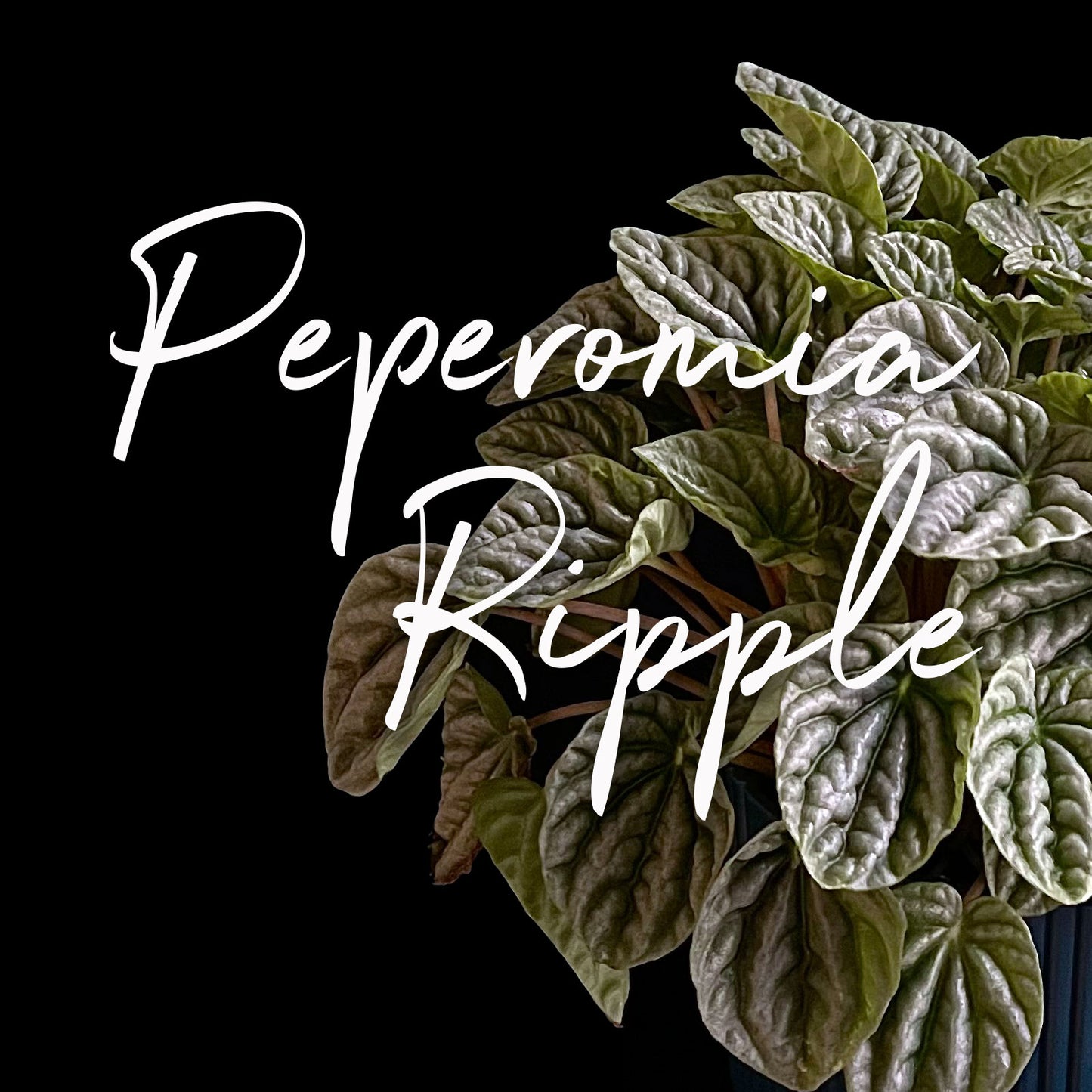 Here's a plant that's non-toxic to cats and dogs and is good-looking too!
In our concrete jungle where (plant) dreams are made of spectacular foliage, a peperomia is a must! This evergreen houseplant has wrinkled, heart-shaped leaves with a metallic sheen. The crinkly foliage of the ripple peperomia comes in hues of silver, red, and deep green. Growing in a compact mound, they are a great choice for small spaces.
Flowering spikes in summer or fall add even more interest. The flowers look like the ramrod spike of an Anthurium without the spathe. As there are many more flowers, they appear more genteel, finger-like rather than phallic! Pretty rather than startling. 
The most important tip for this hardy houseplant is careful watering. They do not like wet soggy soil. Ideally, the potting medium should dry out between watering. Hence the peperomia's nickname, radiator plant - it can happily live near a heat source! Before you water, make sure the top layer of soil (2 to 3 inches) is dry. You may need to water once a week in spring and summer; in winter every two or three weeks.
We recommend this reliable plant for pet owners, as most peperomias are non-toxic to cats and dogs. But always do your own research! Here's a good start for cats and for dogs.
For a detailed read on peperomia varieties and care, head to this educational site. Have a happy plant life!
• Rosie, owner Quince Flowers