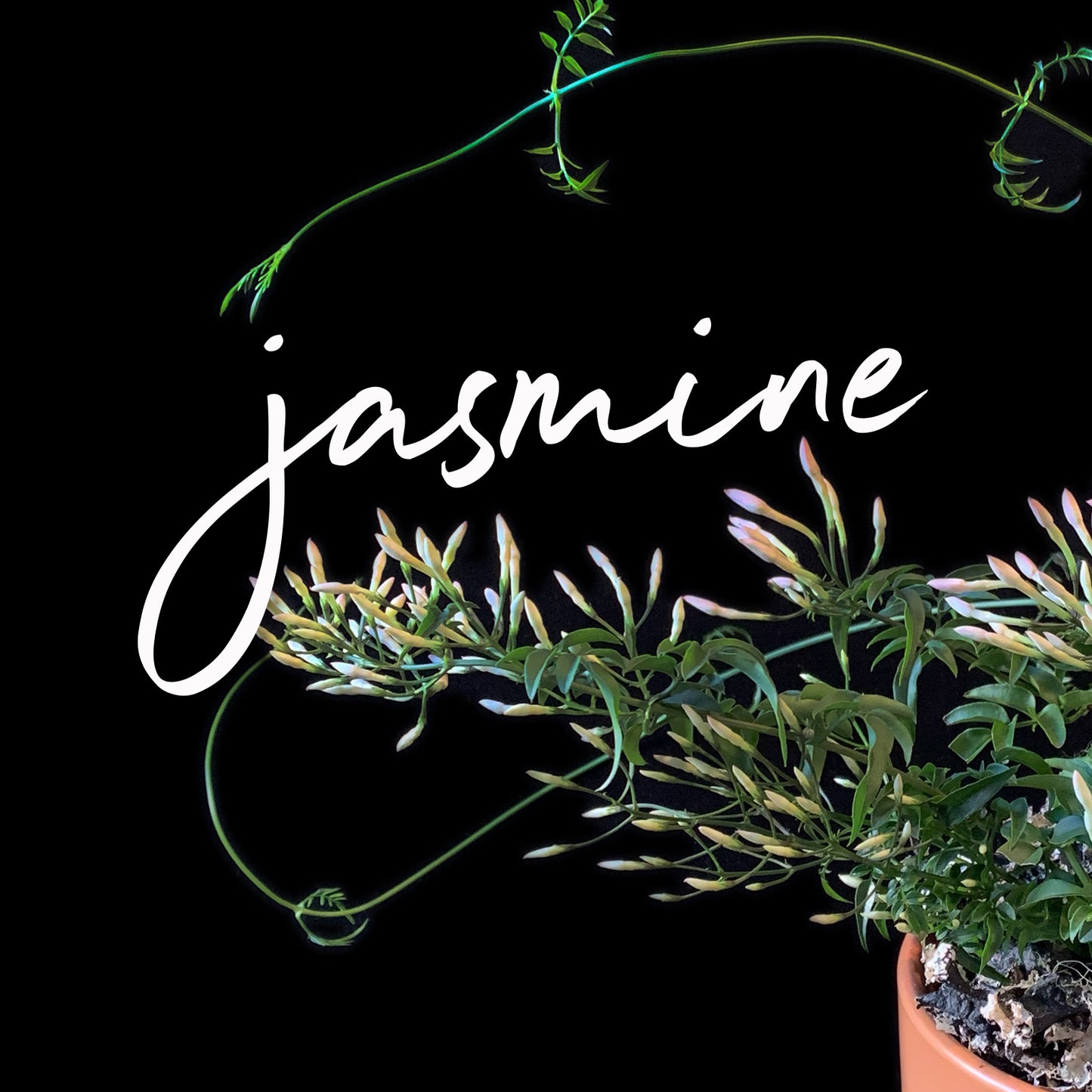 Some scents are so evocative of other times and places that we respond to them instinctively.
The smell of jasmine can be that kind of experience. Jasmine tea connects many to Asian roots and memories of family, for example.
For me, it brings me right back to the shared London flat of my "salad days" - meaning t
he time when I could afford to eat little more than salad! A time when my room-mate purchased a jasmine plant to jazz up our kitchen. It made the entire place smell great! It bloomed year after year in that east-facing window.
Whenever we have jasmine plants in the shop at Quince, folks go crazy for them, because they just smell so good! It's certainly one of my favourite plants, but not for it's scent alone. The long vines, dense with delicate leaves and star-shaped florets, last well as a cut flower. I love using them in bridal work! Another bonus: the entire plant, leaves and flowers included, is completely non-toxic. Safe for pets and children. Hence, it's been used for a millennium to scent green tea!
The trick to keeping these plants flowering is temperature. Jasmine needs cool nights to set the flowers. Evening temperatures below 15
°C will allow the plant to keep blooming longer. Once they blooms are over, continue to care for the plant until conditions are ripe for it to bloom again. Keep the plant going indoors during our frigid winters, and move out to the balcony or garden in summer. Inhale deeply, and enjoy!


• Rosie, owner Quince Flowers