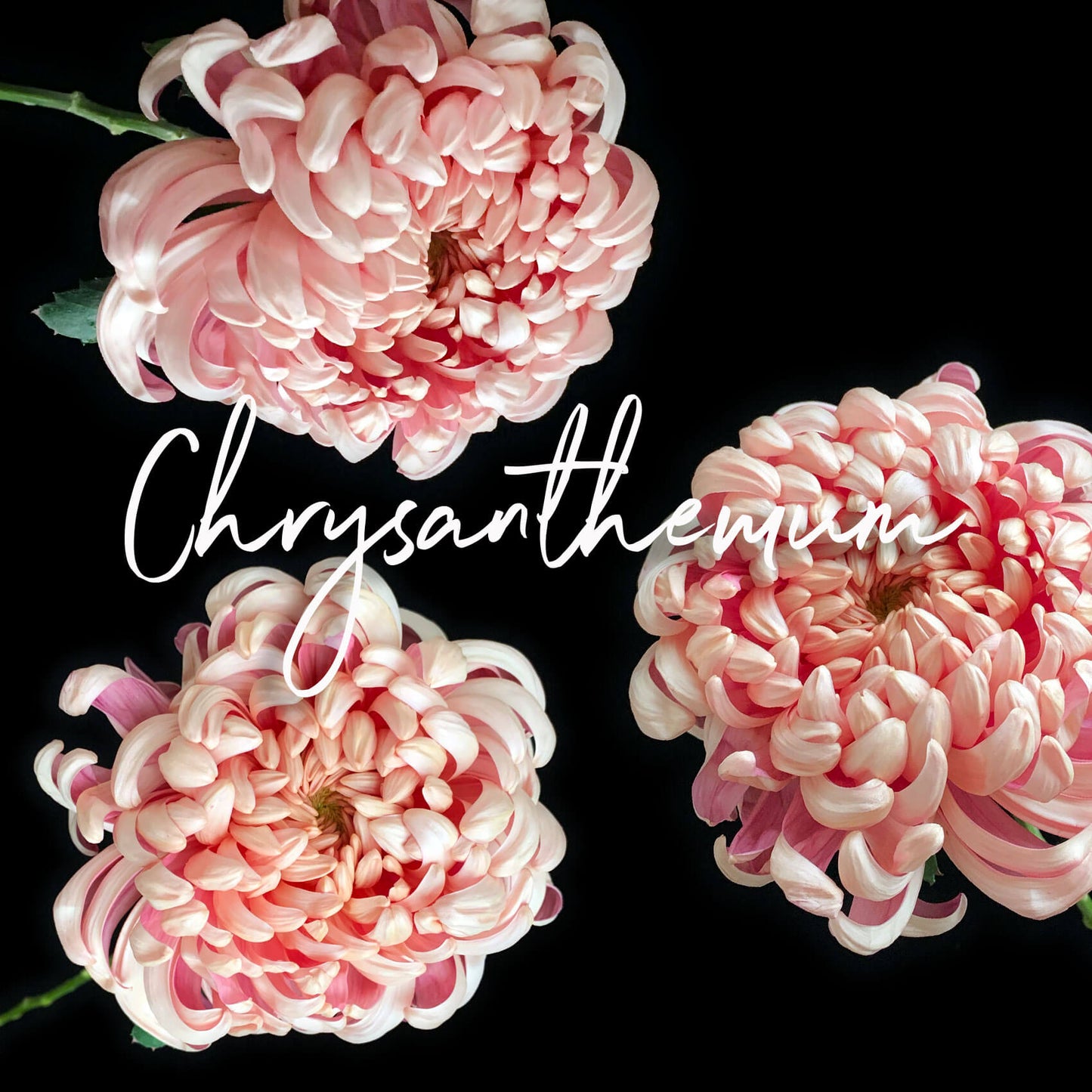 Behind the Bloom: Chrysanthemum
The chrysanthemum could be the most popular flower in the world. Some might say it is the rose, but maybe that's a western bias.
In Japan, the chrysanthemum is a symbol of the Emperor and the Imperial family. In China, the chrysanthemum surfaces in writings as early as the 15th Century B.C. China is also the place where this flower was first cultivated.

In Chinese culture, the chrysanthemum is one of the "Four Gentlemen" of botany. The others are the plum blossom, the orchid flower, and bamboo. They represent the four seasons: blossom for winter, orchid for spring, bamboo for summer, and the chrysanthemum for fall. According to Feng Shui, this flower brings happiness and laughter to the home.

Today, there are thousands of varieties of "mums", created over generations of commercial breeding. You may know them best as a potted bloomer gracing autumn planters. They are also a major player year-round in cut flowers. They take many forms: daisy-like sprays, large decorative single flowers, pompons or buttons.

The smell of these wonderful flowers is earthy and herbal. I recall trips with my (actual) Mum to her florist as a child. The shop was cool and damp. Mums (the flowers) were a mainstay. Buckets of them in so many colours dotted the store. And although florists today have a wider range of materials, mums have always been around. They're now enjoying a renaissance with larger dahlia-sized varieties winning over new fans.

A great reason to love mums is their longevity. Not only have they been around a long time historically, but they also stick around for a good while in a vase! Usually ten days or more. Just remember to change the water daily to keep the goodness going for as long as you can!

• Rosie, owner Quince Flowers