This store requires javascript to be enabled for some features to work correctly.
Quince Flowers is located in Toronto's Riverside district.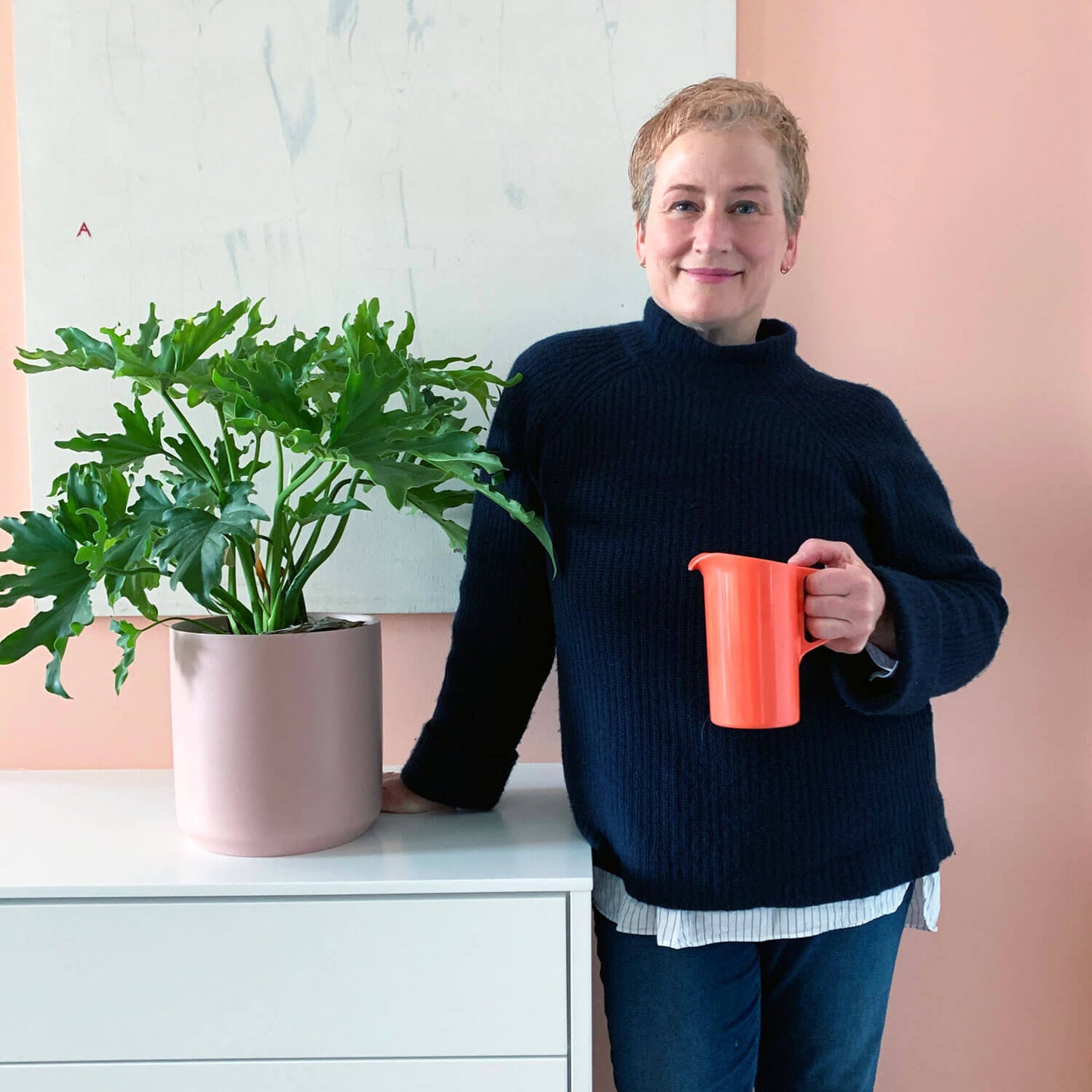 Quince Flowers | Owner & Lead Designer
Rosie Jeffares-Levitt
While living in the U.K. our founder unearthed her love of all things botanical. Up at dawn to condition flowers fresh from market, she worked as a florist's assistant in the early mornings, while completing a master's degree in fine art. In 1997 Rosie returned to her hometown of Toronto and opened Quince Flowers.

Rosie's role has grown over the years. She has built a vibrant retail store in Toronto's east end, which has consistently attracted talented team members, who are artists in their own right. This synthesis of creative energy breathes new ideas into the business. As an established florist with decades of experience, she loves the challenge of translating her client's vision into flowers.

Rosie is co-chair of the Riverside BIA (Business Improvement Area), and is actively involved in her community. She also lives in the east end with her two sons and wife Nina.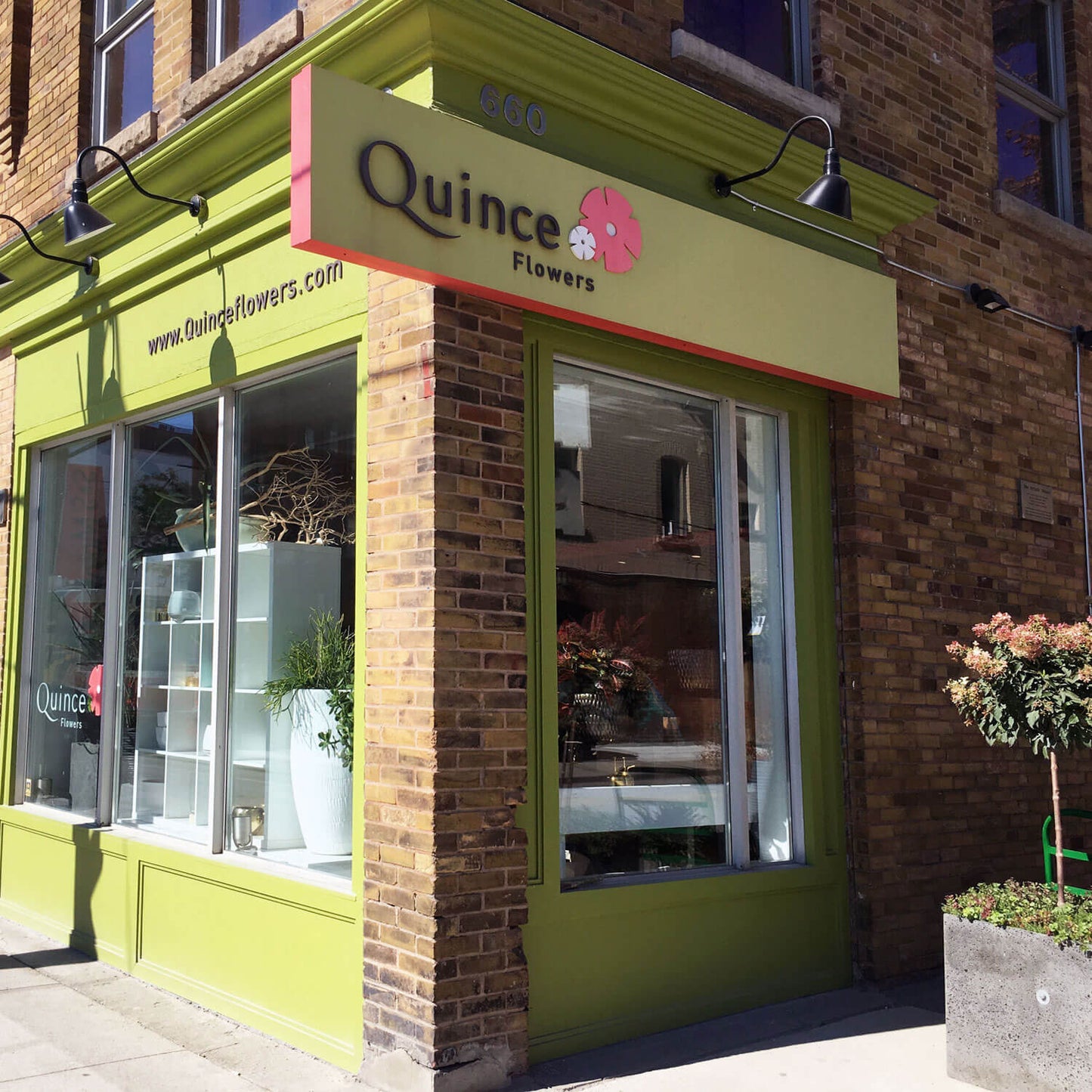 Quince Flowers LTD. Toronto Florist
660 Queen Street E.
Quince Flowers launched in 1997 in Toronto's West End, and has had boutiques within UpCountry, Dufflet Pastries, and McEwan Fine Foods. Quince is now located in Toronto's Riverside district, it's flagship location for over 10 years.

Our shop sits on the traditional territory of many First Nations. We appreciate the long standing relationships of these nations with the land and with nature. They are the Anishinaabe, the Haudenosaunee, the HuronWendat, and the Métis. Quince Flowers employees and associates are grateful to make our living here and we are committed to the movement toward justice and reconciliation with Indigenous peoples.
We're staffed with passionate floral artists who use flowers & your vision as their raw materials. We love to be part of your special moments!