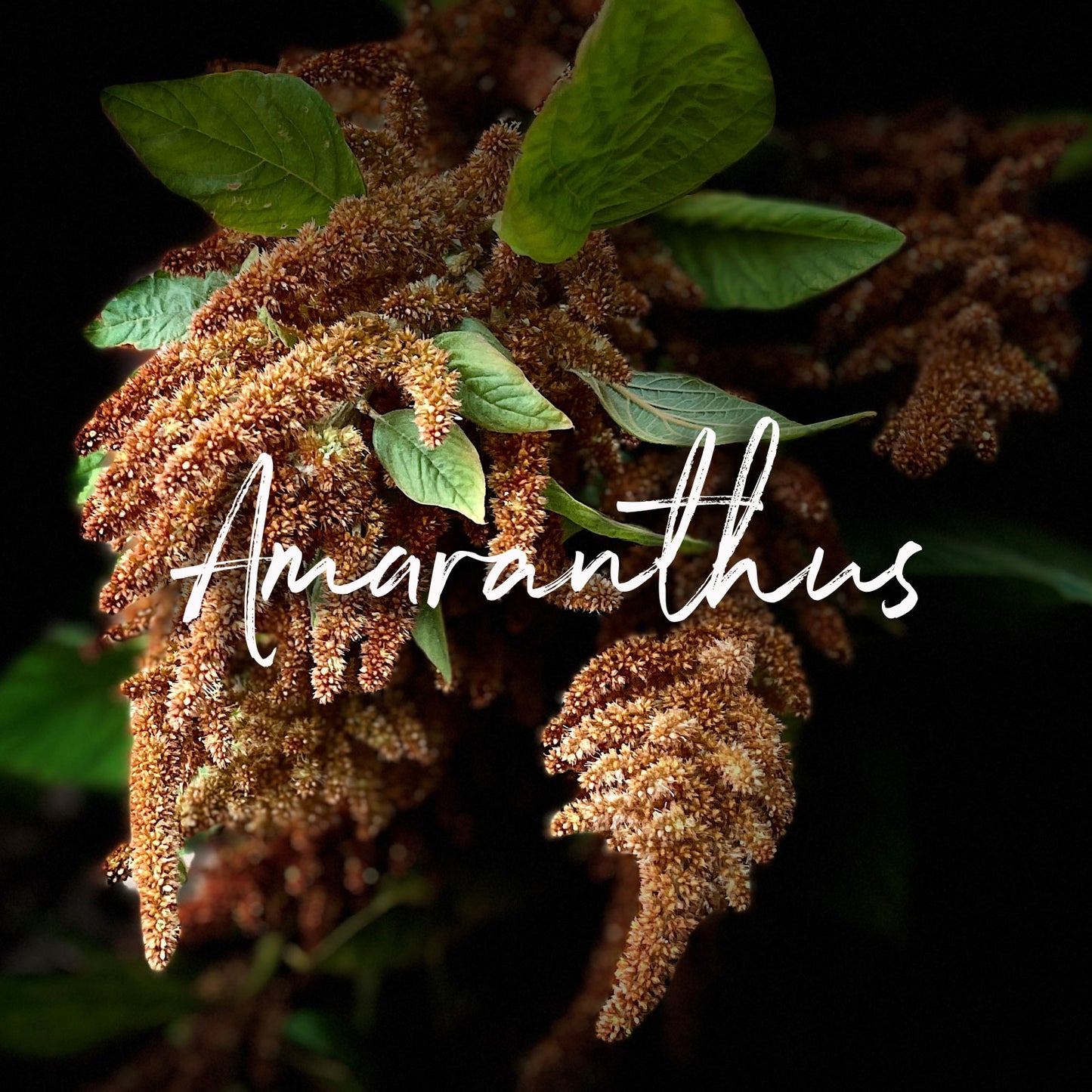 Behind the Bloom: Amaranthus
A Flower Design Lesson
Flowers with a lot of texture and awkward shapes don't get a lot of love for many reasons. Thick stems, heavy heads, and odd curves are a few of them. Amaranthus has all these qualities and then some!

So why use them? Because they're locally grown and long lasting? Because they're unusual? Sure, but there's many more reasons to recommend them! A florist's "Rules of Arrangement" can help us think about a tricky flower like Amaranthus.

Let's go to flower school for some answers!

We'll begin with the fundamental principle of floral design: the use of mass and line.

Robust and full figured amaranthus command attention. They are what we describe as a "mass flower" in floral design. Mass flowers seize the spotlight and attract the eye. They give depth and dimension to an arrangement – a sense of fullness and opulence. This cut flower's giant plumes of burgundy, gold, or lime green do the design work for you!

Some would argue that amaranthus is actually a "line flower", bringing movement, verticality and focus. Line flowers draw the eye upwards or downwards, create grandeur and establish scale.
Can we agree that this flower can be both?!

Try pairing amaranthus with other bulky blooms like sunflowers or celosia. Add late summer foliage such as copper beech. Behold the interplay between line and mass where floral artistry blossoms.
• Rosie, owner Quince Flowers